Okay folks! I know I said I would wait until April 1st, but seeing as how April 1st is on a Sunday, I thought I would go ahead and release the safari line of prints and wall decals TODAY!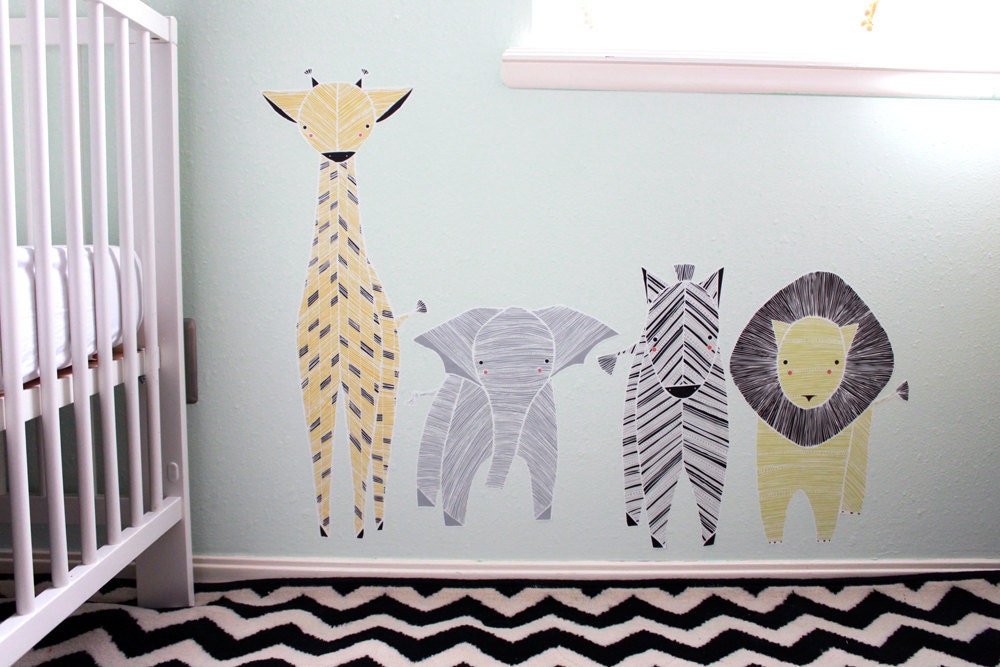 I must say that I love this line of decals. Like seriously. I go to sleep thinking about them. I wake up, look at them, and smile. Twittered might be the appropriate word to describe my love for the Safari Decals.
You can purchase the decals as a set of 4, or individually. I hope that you love them!
Stacie