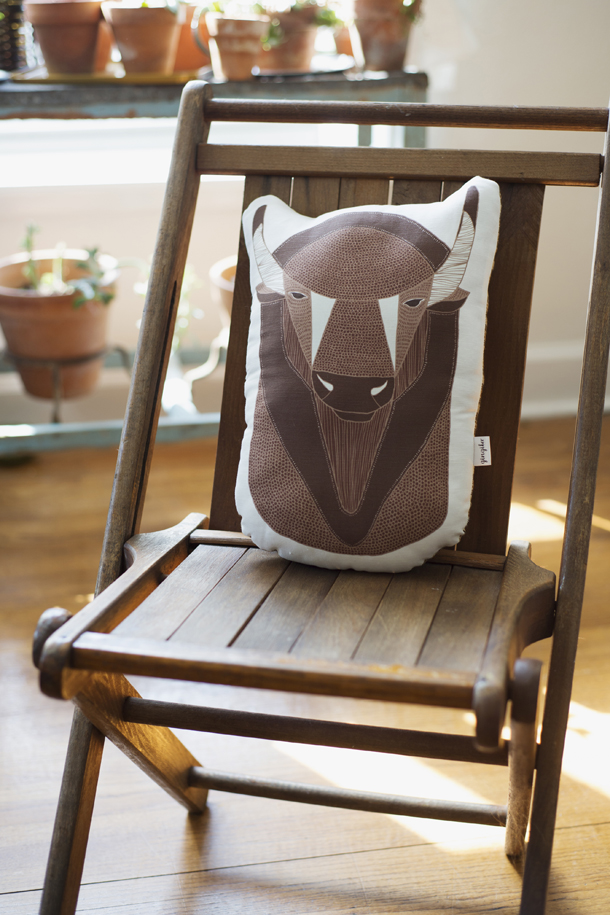 Limited Edition Buffalo Pillow. Click Here to Purchase.
So I moved to  Oklahoma. Apparently, Oklahoma is a land where there is a buffalo picture or statue on every corner. And I love it! In honor of my new state, I decided to release 100 of these Limited Edition handmade Buffalo Pillows! They are larger than my other handmade pillows, and would look good in any house or dorm room.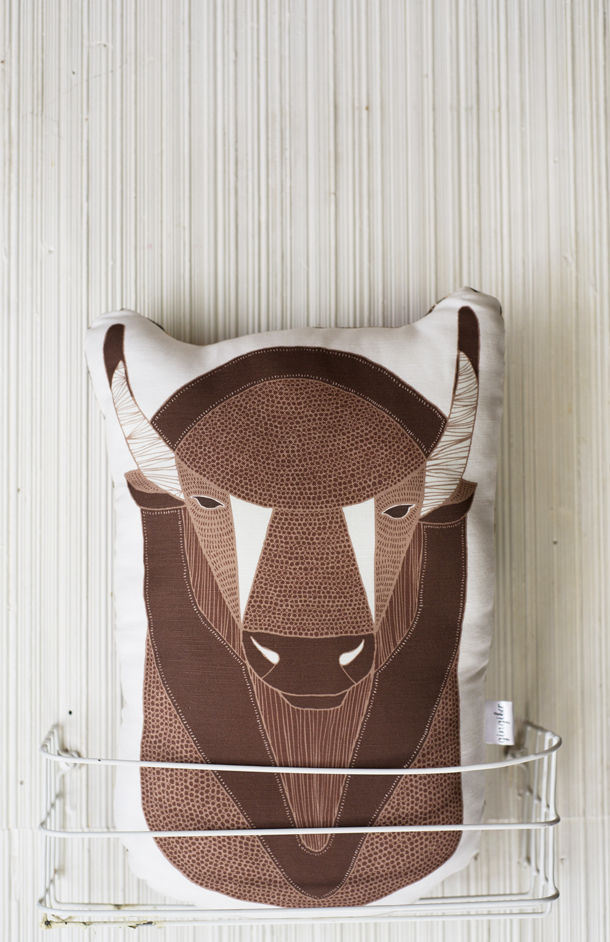 Do you like it? I am really really pleased with how these turned out :) I am so excited for all of the amazing opportunities coming my way. I have a couple of big collaborations in the works. I have the holiday line finished & photographed. I have spent the entire year of 2013 trying to up my game. Trying to make Gingiber a brand that has staying power. And, trying to find a way to balance family & the handmade life. I've hired a new seamstress to help me sew pillows. And honestly it is going to be a huge relief! I spend almost 70% of my work time sewing pillows. Not really much room in there for innovation.
What else would you like to see for Gingiber?
Photographs by Molly Thompson